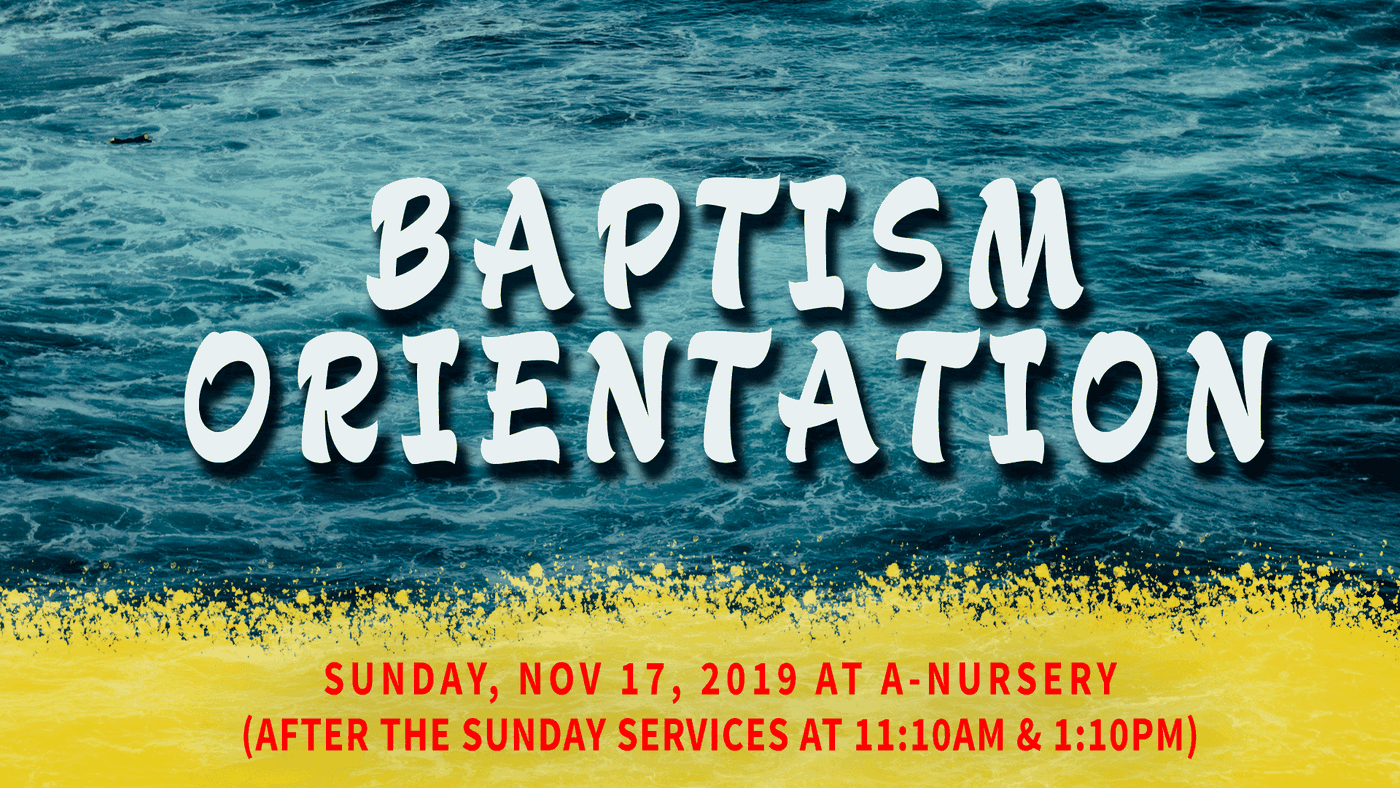 A Baptism Experience at THRIVE is one of the most exciting things we do here. And we'd love for you to be a part of it! Getting baptized is a symbolic representation of dying to your old life and being raised to a new life in Christ.
If you are considering about getting baptized but still have some questions, come to this 15-minute Baptism Orientation after service at A-Nursery. Our next baptism service will be scheduled in the beginning of December.
We'd love for you to be a part of this! Sign up for the baptism orientation now!